Nested Applications
EFORT APP text
The 23rd EFORT Congress will go paperless for its 2022 edition. Participants will be able to navigate through the entire 23rd EFORT Congress programme and all important information on their mobile phone or tablet via our EFORT Mobile App.
THE EFORT CORPORATE APP AND CONGRESS 2022 APP
The App is an easy-to-use tool that helps participants immerse themselves into the conference in a much more vivid and alluring way. This year EFORT launched its first EFORT Corporate App which contains the EFORT Congress 2022 App altogether!
Find here some of the Congress App features amongst many others:
View sessions day-by-day, by topic and type of session and also access the abstracts that are being presented at the congress.
Create your personal programme by simply save the session via the FAVORITE icon in the App to add it to your personal programme.
Please note that for GDPR compliance, this requires the creation of a personal account in the App in order to benefit from that feature as well as interactivity and networking features within the App.
Participate in our interactive voting sessions straight from your mobile device. These are highlighted at the start of each session in front and in the session room. At the time of the vote, a QR Code will be shown in the session room. Simply scan it and you'll get redirect to the voting. Alternatively you can also access the voting session from the App by clicking on Voting Sessions on your home screen of the Congress Event App and select the corresponding session..
Browse the exhibitor list and ad create a list of exhibitors by tapping the favourite icon on the top right to add to your favourites.
Direct Access to EFORT's high level scientific publications such as EOR Instructional Lectures, CRC Syllabus 2022, White Book and much more.

DOWNLOAD THE APP IN ADVANCE!
The EFORT Congress is full paperless, no other supports are available a part the Congress Floor plans and the EFORT Congress 3-Day Schedule posters at the Congress Venue. Therefore, avoid internet traffic jams on-site and seize the opportunity to download our EFORT 2022 Congress App in advance!
Download the EFORT Mobile App – Search for EFORT in your application store for iOS (iPhone and iPad) and/or Android systems and download the App!
Within the EFORT App click in the congress banner (A.) and download the EFORT Congress 2022 Event App (B.)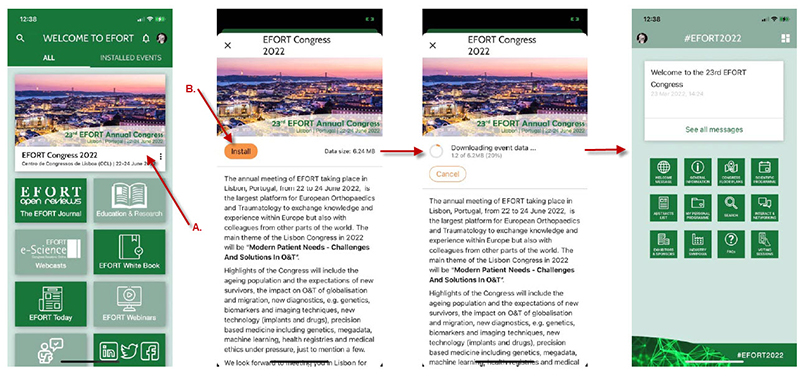 Search for EFORT in your application store for iOS (iPhone & iPad) and/or Android systems and download the App now!

WARNING
Old Android devices running on Android 7.0 and below are not compatible with our Corporate and Congress App, therefore we have also launched a mobile WebApp that can be used in any mobile device, simply save the link in your device home screen. Please note that the WebApp will not have all features as highlighted above.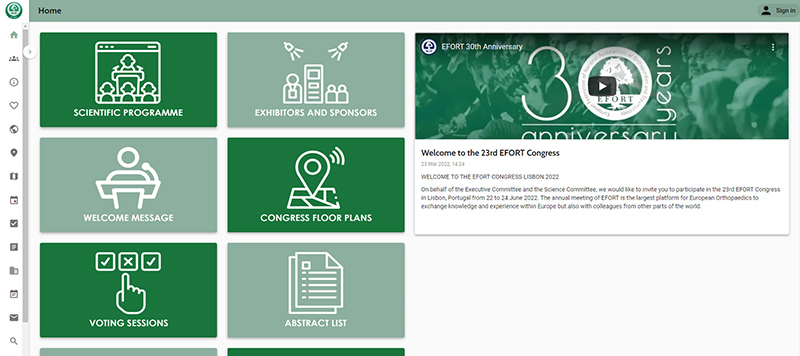 Download app Android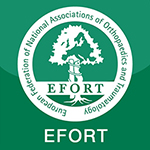 EFORT Congress
Lisbon 2022
Mobile App
Android Systems
Size: 210Mb
Requires Android 8.0 and/or up
Google Play Apps Store