Nested Applications
LIS22 HL TABBED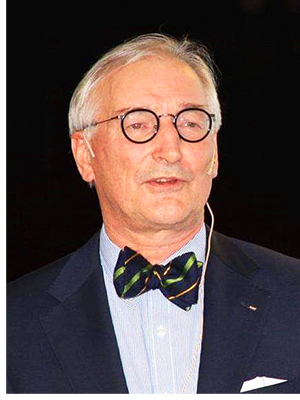 Thursday 23 June 2022 | 12:15 – 12:45 | Auditorium: Lisbon
The Ultimate Knee Injury. From Sports Venues To The Operating Theater! | EFORT e-Science Webcast
By Lars Engebretsen MD, PhD | Oslo University Clinic and Oslo Sports Trauma Research Center, Oslo, Norway
Professor Engebretsen will be presenting this year's Erwin Morscher Honorary Lecture at the 23rd EFORT Annual Congress Lisbon 2022 which will focus on complex knee ligament injuries and the best surgical options to treat them, including resurfacing techniques of cartilage.
To present the well-known Erwin Morscher Honorary Lecture this year, EFORT is pleased to welcome Lars Engebretsen, MD, PhD who is currently the Professor of Orthopaedic Surgery at Oslo University Clinic and Head of Medical Sciences in the International Olympic Committee. Engebretsen will share with the orthopaedics and trauma international community his broad knowledge on severe knee injuries as a pioneer in sports injury prevention research. His work on injury mechanisms and related risk factors has contributed to set many effective prevention measures for numerous sports and common injury types, such as anterior cruciate ligament (ACL) ruptures. Indeed, in most complex sport injuries, two, three or all four of the knee ligaments tear simultaneously. In highly active patients engaged in jumping, cutting, and pivoting sports, early anatomical ACL reconstruction is recommended to avoid secondary meniscus and cartilage injuries caused by delayed surgery. Anatomical ACL reconstruction is also indicated for patients with persistent functional instability, or when episodes of giving way are observed1.
Born in Asker, Norway, Dr. Engebretsen graduated from high school in South Dakota and then attended Hamar Katedralskole in Norway. He went on to study at the University of Oslo's Medical School where he completed his Medical Doctorate in 1979. While completing his orthopaedic surgery training at Trondheim University Hospital he was also a Knee Research Fellow in the Bioengineering Lab of the University of Minnesota. In 1990, he received his PhD in Orthopaedic Surgery and served on the faculties of the University of Trondheim and the University of Minnesota as Associate Professor in Orthopaedic Surgery. He has successively been Professor and Chairman for the Department of Orthopaedic Surgery at Ullevaal Hospital and at the Orthopaedic University Clinic in Oslo and from 2005 he was the Divisional Director for Orthopaedics, Neurosurgery, Neurology, Physical Medicine and Rehabilitation in the Division of Musculoskeletal and Neurosciences at the University of Oslo.
Lars Engebretsen was appointed Head of Science and Research for the International Olympic Committee (IOC) in 2007. Since its creation in the early 60s, the Medical Commission of the IOC traditionally works on issues related to the Olympic Games but has also an important role in the field of injury prevention for athletes, both at short and long term. Engebretsen is also a consultant and former Chief Doctor for the Norwegian Federation of Sports and serves as chief team physician for the Norwegian Olympic teams. Moreover, he is a specialist in Orthopaedic and general surgery authorized as Sports Medicine Physician (Idrettslege NIMF) by the Norwegian Society of Sports Medicine.
Professor Engebretsen and his several research groups have won different prices around the world on their work on three main fields:
Knee ligaments together with May Arna Risberg in Oslo, Norway and Robert LaPrade in Minneapolis, MN, United States;
Prevention of injuries and diseases in sports within the Oslo Sports Trauma Research Center co-chaired with professor Roald Bahr; and,
Research from the cell to rehabilitation after surgery with the molecular biologists, pathologists, radiologists, physiotherapists and orthopaedic surgeons of the Oslo Cartilage Group.
In 1997, this latter performed the first knee joint chondrocyte transplantation in Norway. Since then, the group has had major emphasis on translational research and closely works with the Stem Cell group led by Doctor Brinchmann to optimize chondrocyte and stem cell cultivation while developing surgical techniques for implantation.
Professor Engebretsen has published over 500 articles and book chapters, with a citation index (H-index) of 114. He is among the world's most productive in clinical, epidemiological, and basic science research in the areas of general sports medicine, knee ligaments, cartilage and prevention of sports injuries and illnesses. He has received research grants and awards from many agencies and associations, including the National Institutes of Health (NIH), the Norwegian Council for Research in Science and Humanities, the Norwegian Ministry of Health, the American Orthopaedic Society of Sports Medicine (AOSSM) and the International Olympic Committee. He was inducted into the AOSSM Hall of Fame in July 2015, became an ESSKA Honorary member in 2016 and an ISAKOS Honorary member in 2017. He received the Nordic Prize in Medicine in 2016.
Professor Engebretsen has also been the President of the Norwegian Sports Medicine Society, the Scandinavian Foundation of Sports Medicine and European Society of Sports Traumatology and Arthroscopy (ESSKA) in the past years and is or has been a board member of many other societies including, but not limited to, the Norwegian Society of Sports Medicine, the Scandinavian Foundation of Medicine & Science in Sports, the International Society of Arthroscopy, Knee Surgery and Orthopaedic Sports Medicine (ISAKOS), the Orthopaedic Research Society and the International Knee Society.
Last but not least, he is the Editor of the British Journal of Sports Medicine (IPHP edition), Associate Editor of Journal of Bone and Joint Surgery (JBJS) and on the editorial board of American Journal of Sports Medicine, Scandinavian Journal of Medicine and Science in Sports, Knee Surgery, Arthroscopy and Sports Traumatology, and The Knee.
Take the opportunity to learn about severe knee injuries prevention and treatment during the Erwin Morscher plenary session scheduled for our upcoming congress in Lisbon. Attendance to this Honorary Lecture is included in the full-congress registration.
1Treatment after ACL injury: Panther Symposium ACL Treatment Consensus Group. Br J Sports Med. 2021 Jan;55(1):14-22. doi: 10.1136/bjsports-2020-102200. Epub 2020 Jul 13.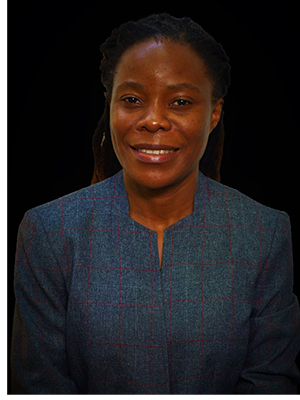 Friday 24 June 2022 | 12:15 – 12:45 | Auditorium: Lisbon
Disheartening Disparities: Inequitable Access To Trauma And Orthopaedic Care In Malawi | EFORT e-Science Webcast
By Doctor Linda Chokotho | Orthopaedic Surgeon and Lecturer at the Malawi University of Science and Technology
For the Michael Freeman Honorary Lecture of our upcoming meeting in Lisbon, EFORT is honoured to welcome Doctor Linda Chokotho, the first female Orthopaedic & Trauma Surgeon in Malawi, proud to inspire other women to embrace this path. Indeed, today, there are currently two more female surgeons in the country and two additional in training.
To highlight the urgent need of improvement in the medical surgical access and care in countries like Malawi, Doctor Chokotho will be presenting this year's Michael Freeman Honorary Lecture at the 23rd EFORT Annual Congress Lisbon 2022 based on the assessment of outcomes and cost-effectiveness of orthopaedic and trauma treatments in low-resource settings.
Indeed, trauma-related mortality and disability among young children are increasing in low- and middle-income countries where patients are treated nonoperatively because of limited surgical capacity including shortage of hospital infrastructure, skilled staff, and essential resources. Long-term disability and health-care-associated costs over a lifetime make common musculoskeletal injuries especially devastating. Malawi is a low-income country with almost 8 million children under 15 years of age for which injury-related disabilities potentially disrupt their education, affect their future, and cause substantial economic consequences for their families and communities1. Improvement of global health in Malawi will require a significant increase in the capacity of healthcare and healthcare education institutions. Doctor Chokotho supports the idea that structured partnerships have a key role to play in building this capacity as academic, clinical, technological, and administrative resources and expertise, from medical institutions around the world, can be leveraged for the benefit of populations in low-resource contexts.
Indeed, she has published several papers in the areas of epidemiology of trauma, fracture care, and paediatric disabilities in developing countries. Her research work on Supracondylar Humeral Fractures (SCHFs) showed unacceptable outcomes in non-operative treatments and highlighted the extremely needed improvement of paediatric orthopaedic surgical capacity in Malawi. This will likely require standardization of practice, advanced training of local providers, improved resource procurement, and investment in health-system infrastructure.
Chokotho who is currently working at Malawi University of Science and Technology (MUST),is also an Honorary Lecturer within the Department of Surgery, Kamuzu University of Health Sciences, and a research consultant with AO Alliance Foundation – an organisation supporting fracture care in developing countries - where she first served as faculty for operating room personnel courses. She led the fracture care project in Malawi from 2016 -2020, whose aim was to understand the epidemiology and treatment of fractures in Malawi. She was also a senior researcher for the COSECSA Oxford Orthopaedic Link (COOL) project.
In 2021, at the University of Bergen, Norway, she successfully obtained her PhD on the outcomes of femoral shaft fractures treatment with intramedullary nails, a poorly used method in low-income countries, compared to skeletal traction, which is often the only treatment available. The research analysed the quality of life and recovery of musculoskeletal function in adults but also the cost-effectiveness of the two treatment methods. This project, the first of its kind in the country, aimed to understand the epidemiology of this trauma condition and the related burden for the different kinds of local medical facilities. Her results have shown that non operative management of these fractures results in poor quality of life and function for the patients, highlighting the urgent need to redesign, redistribute, and reallocate fracture care services throughout Malawi.
Dr Linda Chokotho holds a Master's in Public Health degree from University of Cape Town and was the recipient of the Rahima Dawood gold medal for being the best student in her final orthopaedic examinations in 2007 with the College of Surgeons for East, Central and Southern Africa (COSECSA). Past and founding president of Women in Surgery Association of Malawi (WinSAM), she also volunteered at Queen Elizabeth Central Hospital, where she established the first Hand Surgery Clinic to improve medical management of hand orthopaedic and trauma conditions.
Take the opportunity to attend one of the most inspiring career experiences showing the importance of promoting Orthopaedics and Traumatology for women and supporting a shared responsibility in promoting children's global health, and helping in addressing the inequity in access to trauma and orthopaedic services in low resource settings. Attendance to this Honorary Lecture is included in the full-congress registration.
1Outcomes of Nonoperatively Treated Pediatric Supracondylar Humeral Fractures at the Nkhotakota District Hospital, Malawi. JB & JS open access. 6. 10.2106/JBJS.OA.21.00011.