THE CCL - CENTRO DE CONGRESSOS DE LISBOA
Nested Applications
CCL Hall Image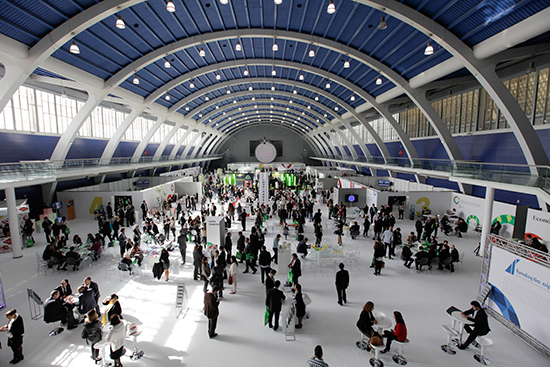 CCL Coordinates
Congress Venue: The CCL - Centro de Congressos de Lisboa
Address: Praça das Indústrias | 1300-307 Lisboa | Portugal
Website: https://lisbonvenues.pt/en/
Phone & FAX: Tel. (+351) 218 921 400 | Fax (+351) 218 921 499
GPS: Latitude – 38°41'57.80″N – Longitude – 9°10'57.00″W
EFORT Congress floorplans: CCL Venue and Exhibition.
Nested Applications
CCL data
LISBOA CONGRESS CENTRE - CCL
Lisboa Congress Centre –CCL is the largest congress centre in Lisbon with a total area of 29.000m2, including 8 auditoria, 5 multifunctional pavilions and 34 meeting rooms. The pavilions can be used independently or in liaison with the rest of the venues.
The congress centre is located in the historical area of Belém, near by the city centre and can be reached easily. It has been designed to host National and International conventions, congresses, exhibitions and other meetings and has a capacity for more than 10000 people. The facilities include a restaurant and parking for 800 vehicles.
How to reach the Lisbon CCL Congress Center
By Plane
By road
GPS: Latitude – 38°41'57.80″N – Longitude – 9°10'57.00″W
By Public Transport
Bus & Tram: Please consult the website CARRIS and search for «Junqueira (Rua)».
Taxis: Several Companies are available: Autocoop | Radio Taxis | Retalis.
Train: Please Consult the COB - Comboios de Portugal website, Lisbon Congress Center is located between Alcântara Station and Belém Station (Cascais Line).
For more information on the congress venue: https://lisbonvenues.pt/en/lisbon-congress-center
Google Map location