VIRTUAL EFORT CONGRESS - VEC 2020 MAIN THEME: HARMONISATION AND DIVERSITY
The 1st Virtual EFORT Congress (VEC) serves as a platform for education and dissemination of research in all areas of Orthopaedics and Traumatology.
The scientific programme will include a variety of sessions of high quality within Orthopaedics and Traumatology. Educational sessions will ensure that you have the knowledge to treat your patients properly according to best practice. Scientific sessions give you the opportunity to present your work and discuss the newest results from across the world in your field.
"Harmonisation and Diversity"
With 41 member societies, EFORT is a diverse organisation. Diversity means according to United Nations "The way we differ. It includes visible differences as well as underlying differences such as thought styles, gender, religion, nationality, and education."
United Nations also says that "Diversity enriches an organization by bringing together different ideas and life experiences to generate a robust outcome. It provides an organization with the credibility and legitimacy it needs to engage its stakeholders".
Thus, diversity is a prerequisite of EFORT and a need for the organisation, for the health care system, the hospitals, departments and the patients. We need good role models in order to adhere to and to accept diversity.
Besides diversity there is also a need for harmonisation in an organisation.
This is why the main theme of the 1st Virtual EFORT Congress (VEC) is "Harmonisation and Diversity".
The diversity may challenge harmonisation. However, realising that harmonisation is to discuss and find agreements, it is obvious that diversity and harmonisation go hand in hand.
Harmonisation is to do guidelines which can be done on a local, national, and international level. Harmonisation is to agree upon treatment concepts in patients with eg. proximal femoral fracture, or how to treat patients with distal radius fractures, or the degenerative spine or knee both non-surgically and surgically.
It is important to understand that harmonisation has to respect diversity. This means that although we have the same total amount of evidence, this will not necessary end up with the same guideline. This is what evidence based medicine (EBM) is, as described by Professor David Sackett in the beginning of the 1990'ies. He pointed out that EBM is the common part of best external evidence, the patient value and expectations and the individual clinical expertise of the profession.
Safety, prophylaxis and treatment of infections are also themes in Vienna 2020 and are in line with areas where there is a need for harmonisation in order to increase the treatment quality.
Finally, the session Best National Papers will be a first in EFORT's history, supporting the idea of EFORT as a federation where every member country/society can participate, and they will be involved in the process.
The session will stimulate the national societies to focus on good scientific quality and will create a research culture within EFORT.
Nested Applications
Nested Applications
PN portrait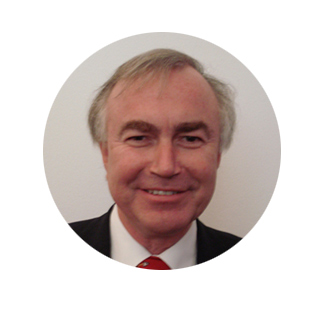 Professor
Philippe NEYRET
VEC 2020 Congress President
Nested Applications
SO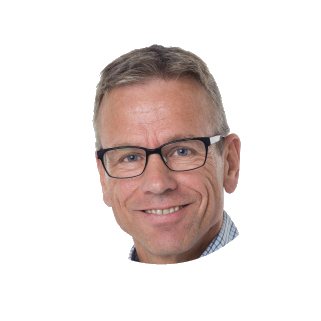 Professor
Søren OVERGAARD
VEC 2020 Scientific Chair
MAIN THEME RELATED SESSIONS
Honorary Lecture: Reproduce the diversity in treatment of anterior shoulder instability
Wednesday 28 October | 09:30 - 10:00 CET
Topic: Orthopaedics - Shoulder & Upper Arm
CHECK THE REPLAY SESSION

Symposium: Global diversity in bearing in primary THA
Thursday 29 October | 09:00 - 10:00 CET
Topic: Orthopaedics - Pelvis, Hip & Femur
CHECK THE REPLAY SESSION

Symposium: Diverse approaches to scoliosis in young children
Thursday 29 October | 12:00 - 13:00 CET
Topic: Orthopaedics – Spine
CHECK THE REPLAY SESSION

Symposium: Women in orthopaedic and traumatology surgery
Thursday 29 October | 14:00 - 15:00 CET
Topic: General Topics – Education
CHECK THE REPLAY SESSION

Symposium: Harmonising the management of mass injuries in children
Friday 30 October | 14:00 - 15:00 CET
Topic: Trauma - Paediatric Trauma
CHECK THE REPLAY SESSION

Symposium: Diversity in clinical outcome assessment
Friday 30 October | 14:00 - 15:00 CET
Topic: General Topics - Basic Sciences
CHECK THE REPLAY SESSION

Symposium: Barriers to implement strong scientific evidence: Why such diversity?
Friday 30 October | 15:30 - 16:30 CET
Topic: General Topics - Quality Management
CHECK THE REPLAY SESSION